Despite the coronavirus pandemic, 2020 has seen the largest equity gain for homeowners in more than six years.
In the United States, 63% of properties are owned by homeowners with mortgages. According to the research data analyzed and published by Finaria, these homeowners have seen their equity go up by 10.8% gaining a collective equity of $1 trillion. On average, each homeowner has gained an equity of $17,000.
In Q3 2020, the average family with a home mortgage loan has $194,000 in home equity. Currently, the percentage of borrowers who owe more on their loans than the price of their homes has gone down by more than 18% year-over-year (YoY).
There are only around 3% or 1.6 million mortgaged properties that stand in a negative equity position. The number of mortgaged properties with negative equity decreased sharply by 6.9% quarter-over-quarter (QoQ). Meanwhile, the national aggregate value of negative equity dropped by approximately $21.4 billion to $283.3 billion by the end of Q3 2020.
Washington State Bags the Highest Equity Gain of $35,800
However,not all states were able to enjoy massive equity gains though. This is because some states were hit harder by the coronavirus as compared to others.
In North Dakota, the equity gain was a mere $5,400 YoY which was in fact the lowest in the United States. States with the highest equity gain include Washington State, California and Massachusetts. Homeowners in these states have gained average equity of $35,800, $33,800 and $31,200 YoY, respectively. These massive gains have been attributed to these three states having the hottest home prices.
November 2020 Sees an Increase of National Median Listing Price by 12.7% YoY
In previous years, November has always seen a slowdown in the housing market. However, that is not the case in 2020. The markets remained hyperactive despite the economic uncertainty and the hotly contested elections.
According to Zillow, from November 2020 to December 2020, inventory went down by 7%. During the week ending November 14, there was a 12.6% YoY increase in the median listing prices followed by a 13.1 % YoY increase in the median listing prices during the week ending November 21 and also the week ending November 28.
The national median listing price for November 2020 was $348,000. This was up by 12.7% as compared to last year's figure.
Moreover, the December 2020 inventory has gone down by 33.8% when compared to the figures of December 2019. This means that more people are taking on loans because of the current low mortgage rates.
Based on a study by Realtor.com, there will be a rise in home values by 7% during the 12 months that will end in September 2021. Homes are expected to continue being the hot selling products as compared to hotels, offices, commercial buildings and rentals.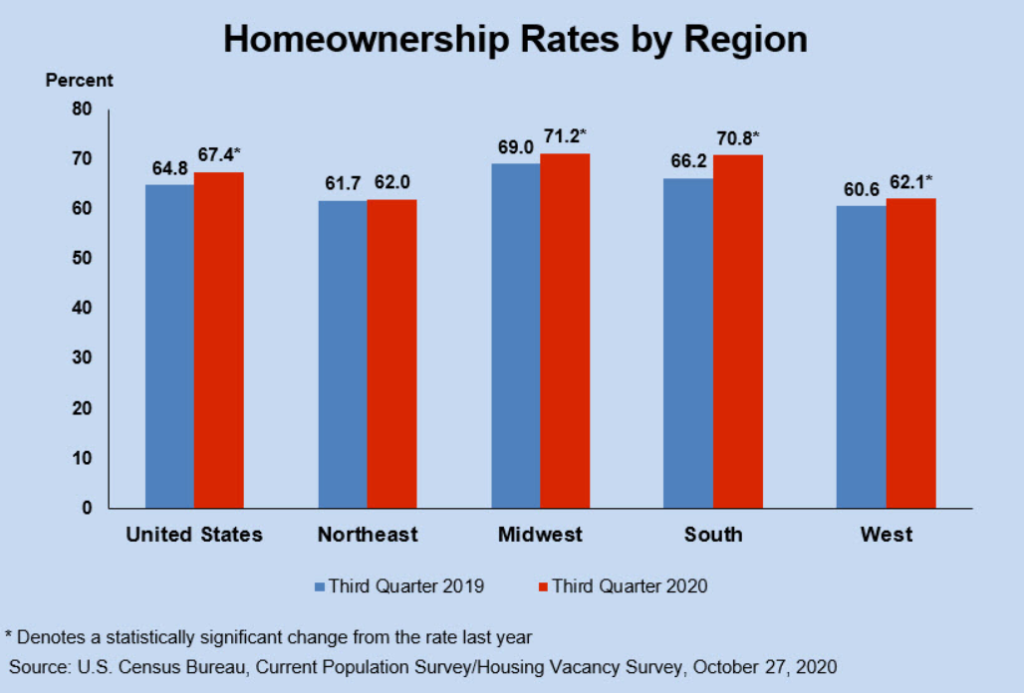 One reason for the above predictions is that mortgage rates continue to dip lower. As of December 17, 2020, rates for a 30-year fixed loan closed at 2.67% which is four basis points lower than the previous rate of 2.71% which had been seen for the two weeks prior to December 17. Rates for a 15-year fixed loan dropped from 2.26% to 2.21%.
A report from 43 economists and 37 leading real estate organizations predict that price listings will grow at an average of 4.1% over the next three years. This figure is well above the long-standing average of 3.9%.
Since there appears that there isn't enough inventory to meet the demand, construction of new units is predicted to rise to 940,000 in 2021 and 975,000 in 2022. These will be the highest numbers seen since 2006.