Since the company's IPO in December 2020, Airbnb's share price has rallied remarkably. It is trading at $177.90 per share as of March 4, 2021, marking a 22.77% increase year-to-date (YTD). The figure was more than 2.5 times its IPO price of $68 per share.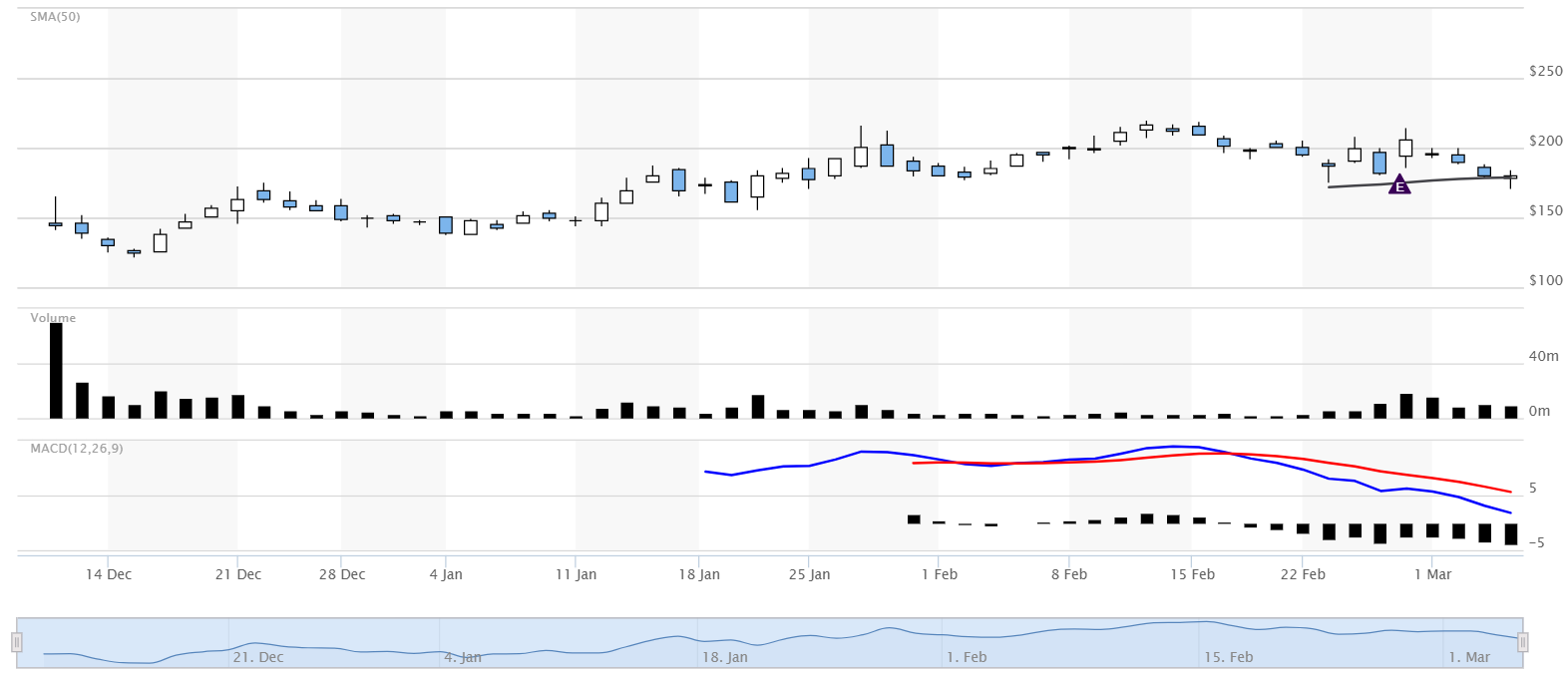 According to the research data analyzed and published by Finaria, in tandem with the increase in share price, there has been an impressive growth in Airbnb's market valuation. Its market capitalization as of the same date was a whopping $110.71 billion. That was higher than the value of rivals Expedia, TripAdvisor and Bookings.com.
Expedia has a market cap of about $23.51 billion. TripAdvisors market value on the other hand is $7.2 billion while Bookings.com has $93.19 billion.
Since its launch in 2008, Airbnb has enabled its hosts to earn more than $110 billion cumulatively from the site. Between 2015 and 2019, its revenue saw a fourfold increase, going from $919 million to $4.8 billion.
When the pandemic struck in 2020, it seemed to have sounded the death knell for companies in the travel industry. According to data from Tourism Economics, travel spending in the US fell by 42% in 2020 to $679 billion.
Though it bounced back to some extent, it still remains below pre-pandemic levels. On the bright side, online travel agencies have fared significantly better than other travel stocks such as cruise lines airlines and hotels.
Airbnb Bookings Recovered to 70% of Pre-Pandemic Levels in January 2021
As of April 2020, Airbnb's bookings were down by 72% year-over-year (YoY) and it had to cut down a quarter of its staff.
However, by June 2020, the average length of an Airbnb stay had nearly doubled the pre-pandemic length. Domestic reservations at the time more than doubled to reach 80%. Airbnb stays within 200 miles from home accounted for 56% of bookings, compared to 31% pre-pandemic.
By the end of January 2021, bookings on the platform had recovered to around 70% of pre-pandemic levels. Though the pandemic hampered international travel, people kept moving within their countries' borders, driving up bookings once again.
Based on its own estimations, Airbnb has a total addressable market (TAM) of $3.4 trillion. Its gross booking value in 2019 was $38 billion, a mere 1% of its full potential.
Its sales are forecast to shoot up 37% in 2021. Comparatively, rival Expedia's revenue is projected to increase by more than 50% in 2021 and by 35% in 2022. For a bit of perspective, at its $23 billion valuation, Expedia is only trading at 3 times its projected 2021 revenue.
Expedia Revenue Plummeted by 57% to $5.2 Billion in 2020
During the three-month period which ended in December 2020, Expedia's revenue sank by 67% to $920 million. The figure was well below analyst expectations of $1 billion. It posted a $2.64 loss per share against an estimated $1.94.
For the full-year 2020, Expedia's revenue sank by 57% to $5.2 billion while gross bookings plummeted by 66% to $36.7 billion. Following three consecutive profitable quarters in 2019, the company posted a loss during every quarter of 2020. Notably though, its share price at the time had rallied by 268% from the March 2020 pandemic low. On February 11, 2021, it hit its highest level since 2017, at $161.
On the other hand, for Booking Holdings, the first nine months of 2020 saw a decline of 53% in its revenue compared to a similar period in 2019. Profits during the period plummeted 94% and the sale of marketable securities was the only thing keeping the travel giant out of the red.
In Q3 2020, gross bookings on the platform were down by close to 50%. Adjusted EPS was down by over 70%, falling from $45.36 in Q3 2019 to $12.27. However, in spite of a 48% drop in revenue, the company posted a small profit by cutting marketing expenses in half.
Analysts expect that Bookings.com and other online travel agents will benefit considerably from pent-up demand once the pandemic is over. It could lead to record results and a full recovery for the travel industry.